Duke's Original Smoked Shorty Sausages
I recently spotted Duke's Original Smoked Shorty Sausages at my local Costco warehouse. It's a freshly crafted original recipe smoked sausage with no nitrites. A great source of protein and very little sugar per serving.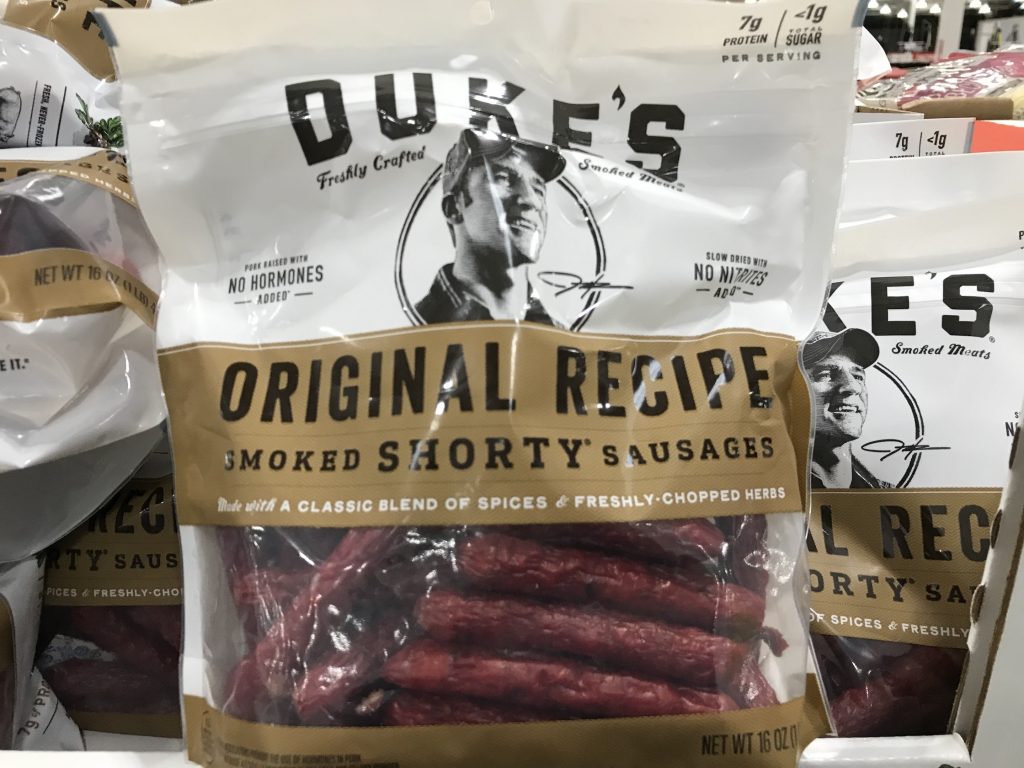 Duke's Sausages at Costco Product Details
Costco item #1052757.
Distributed by Duke's Meats Corp in Chicago, Illinois.
Made with fresh pork that was never frozen.
Smoked with pure hickory wood.
Hand-hung and slow-dried for days in small batches.
No hormones or nitrites added.
Low sugar content.
7 grams of protein per serving.
Made in the USA.
Smoked Shorty Sausages Ingredients List
Ingredients: Pork. Less than 2% of: Salt. Chopped parsley. Cane sugar. Spices. Vinegar. Celery powder (celery powder and sea salt). Roasted garlic. Natural flavor. Made with beef collagen casing (caramel color and carmine).
Carmine, in case you're wondering, is a red dye commonly used to color food and is extracted from beetles. It's the same as how red skittles are colored.
Caution: Enjoy this product within 3 days after opening or keep refrigerated.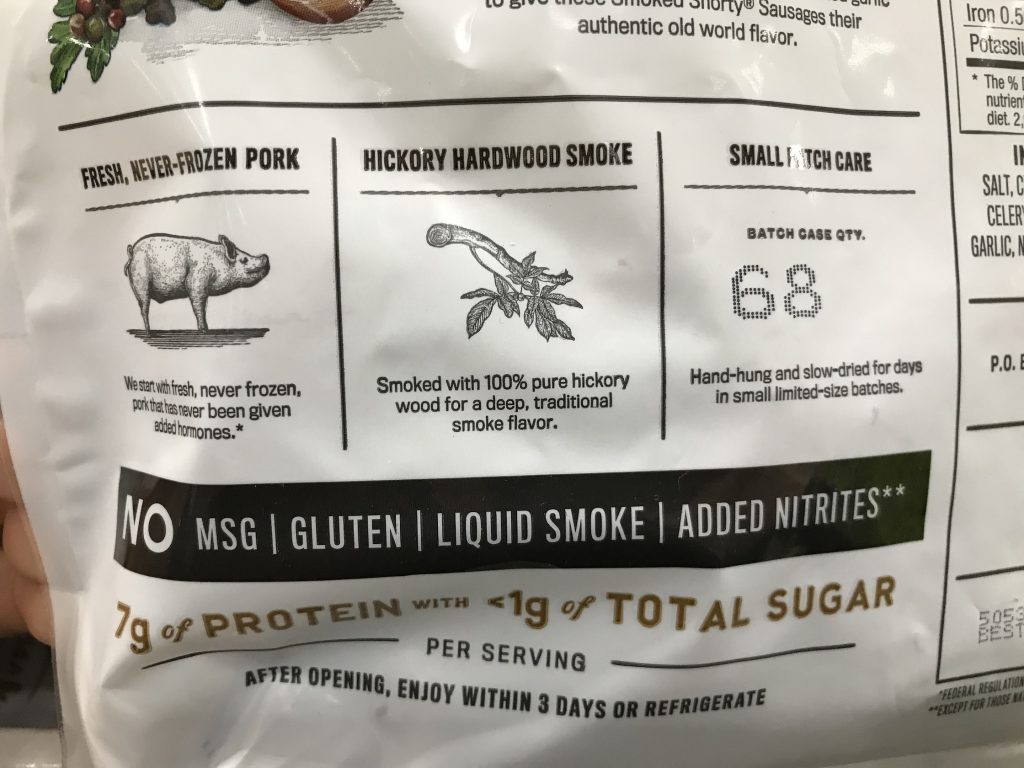 Nutrition Facts for Duke's Original Smoked Shorty Sausages
The serving size for this product is 1.5 oz. This is equivalent to 42 grams or about 6 pieces of dried mangoes. You'll be happy to learn that here are about 20 servings per container. That is 160 calories per serving. Of those, 0 calories per serving are from fat.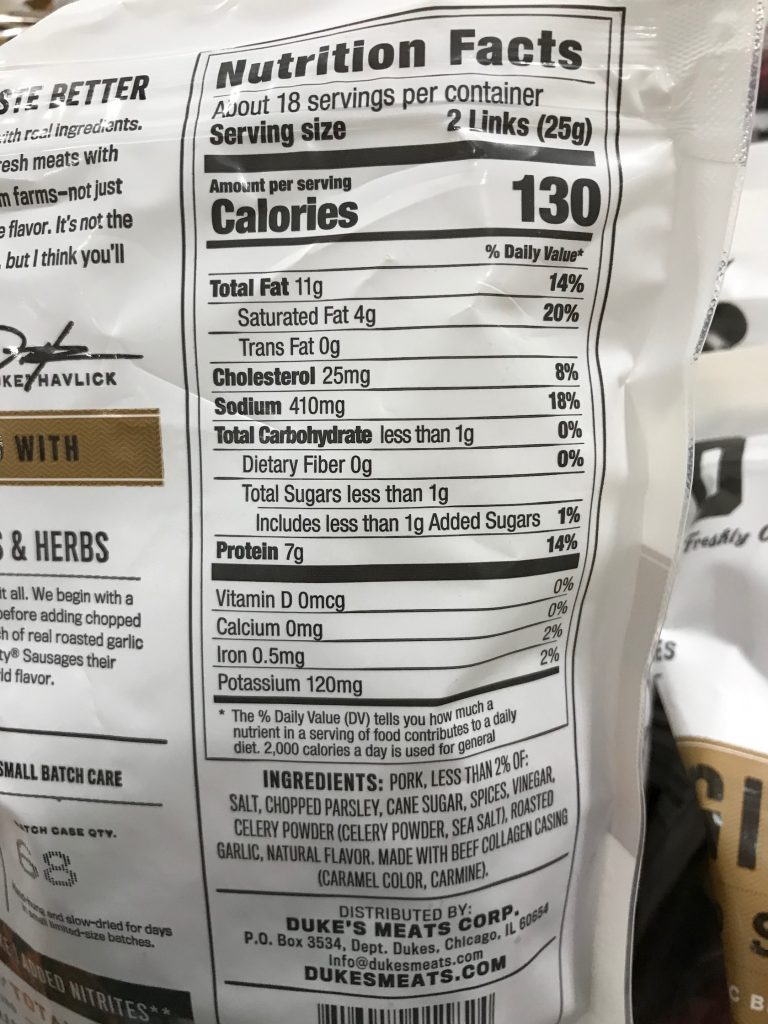 About Duke's Original Smoked Shorty Sausages
It looks like the company makes smoked meats in small batches with as many real ingredients as possible. Definitely worth a try next time you visit your local Costco warehouse.

Where to Purchase
Currently, most Costco warehouses have this product in stock. With that said, Amazon has this item in stock at the best price with shipping included.