PUR MaxION Faucet Mount Replacement Water Filters
The PUR MaxION Faucet Mount Replacement Water Filters 7 pack refills offers an economical way to continue using your PUR faucet mount water filters. Each replacement water filters is individually wrapped and I found them to be very easy to install.
Drinking healthy and clean water is important. Moreover, sometimes there are just contaminants that are not filtered from public water sources.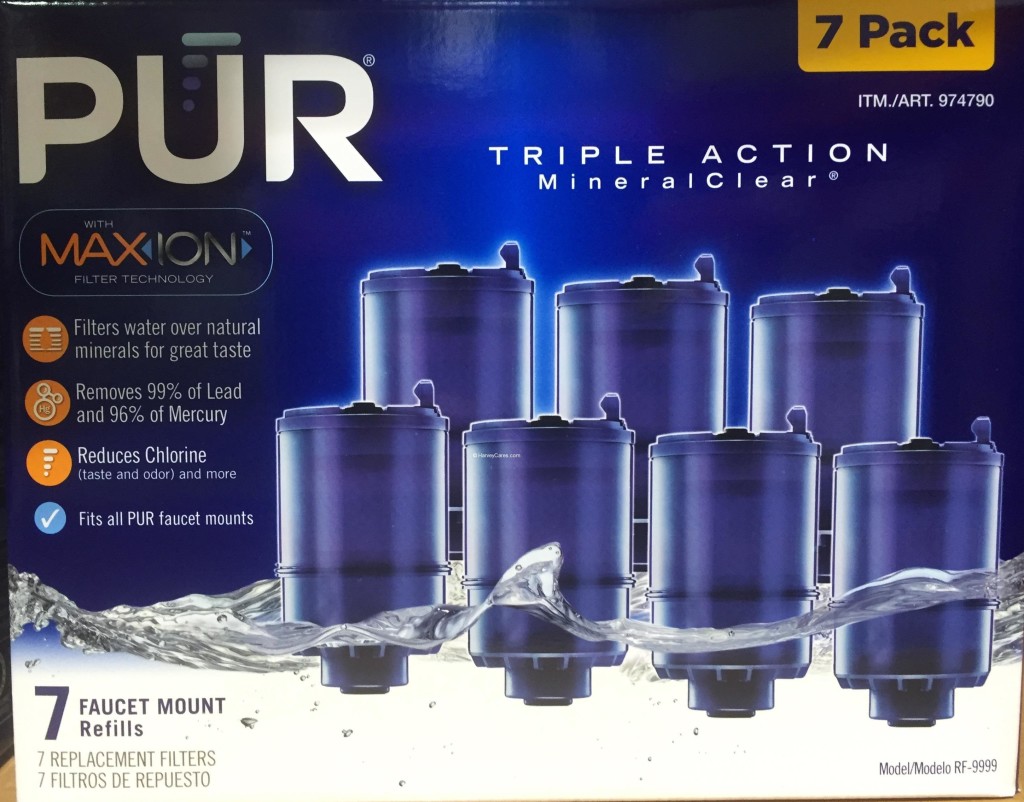 PUR MaxION Faucet Mount Replacement Water Filters Product Details
Costco Item #974790.
7 faucet mount refills in total.
Model#  RF-9999.
Certified by NSF.
Triple Action MineralClear.
Removes 99% of lead and 96% of mercury for your health.
Reduces chlorine.
Fits all PUR faucet mounts.
Replace every 3 months or per your usage.
About PUR Replacement Water Filters
These replacement water filters blend carbon and ion exchange technology to filter your water. We all know that clean drinking water is important. However, sometimes it's the hint of chlorine or other impurities in the water that really bothers us.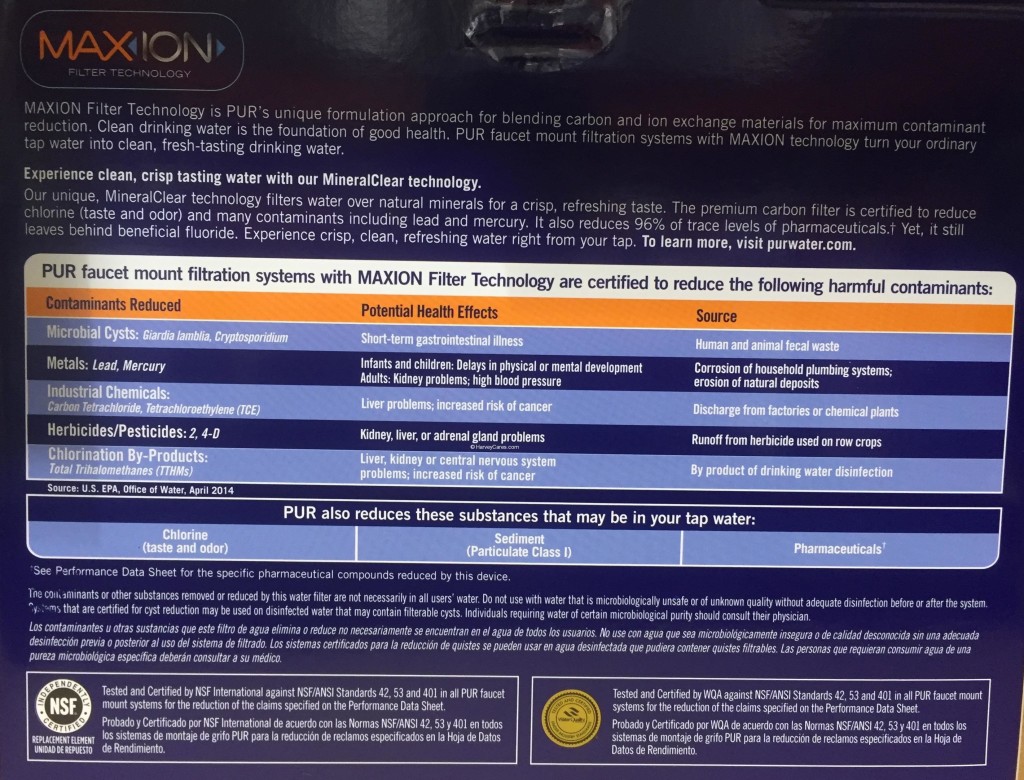 After installing or replacing your new filter, make sure you run filtered water through your PUR MaxION filters for at least 5 minutes (I do 15 minutes). It is recommended that you change your filter every 3 months or as per usage.
What can PUR MaxION Filters Reduce?
The filters also feature the MineralClear technology, which filters water through natural minerals for an even better taste. PUR MaxION faucet mount replacement water filters is certified to effectively reduce:
Chlorine (taste and odor).
Lead metals.
Mercury metals.
Trace levels of pharmaceuticals.
Microbial Cysts.
Industrial chemicals.
Herbicides.
Pesticides.
Chlorination by-products.
Sediments.
Leaves beneficial fluoride in the water.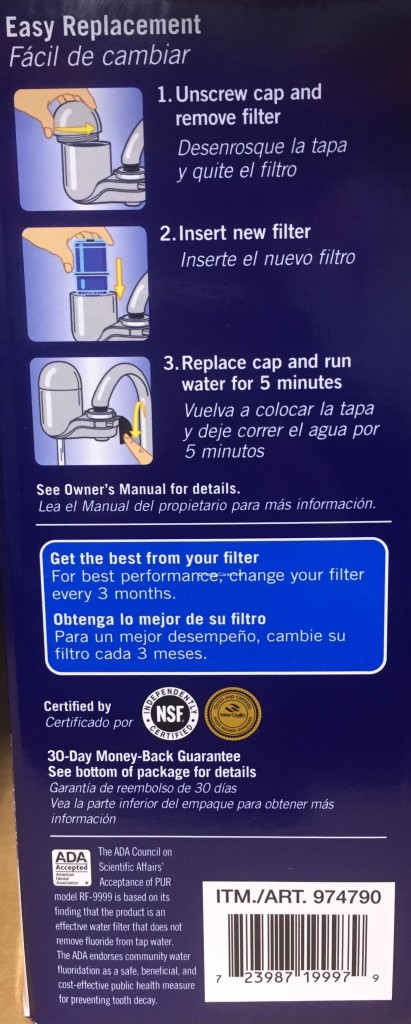 Each of these MaxION filters from PUR will last at least 3 months each, based on regular usage. Most of these filters can be used interchangeably with other PUR water filter models.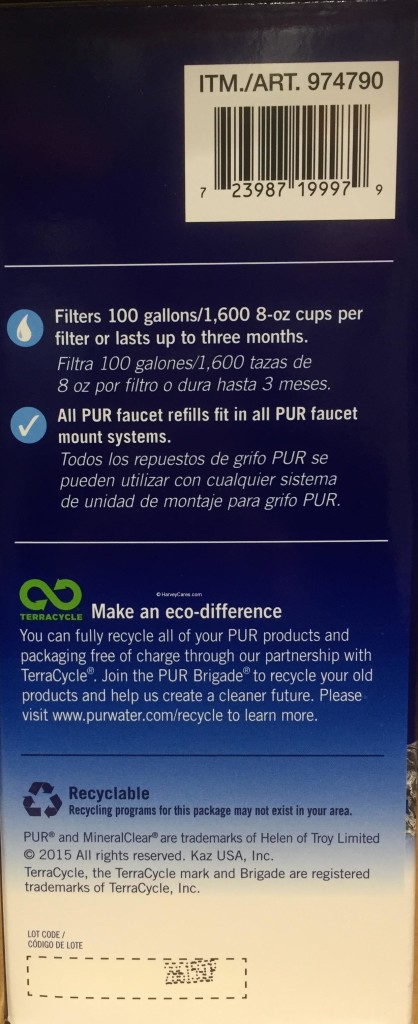 Where to Buy PUR Replacement Filters?
Your local Costco warehouse should have this item in stock. Alternatively, you can find this in stock on Amazon with free shipping at a great price.