Kirkland Signature Marcona Almonds
I love almonds and Kirkland Signature's Marcona Almonds has been a go-to snack ever since I knew Costco. These Marcona almonds are grown in Spain and taste richer than the standard ones from California. One small tub is quite expensive but worth the additional cost. These almonds have a rich and nutty flavor. Numerous tubs later and I haven't experienced an instance where the almonds are stale or not crunchy.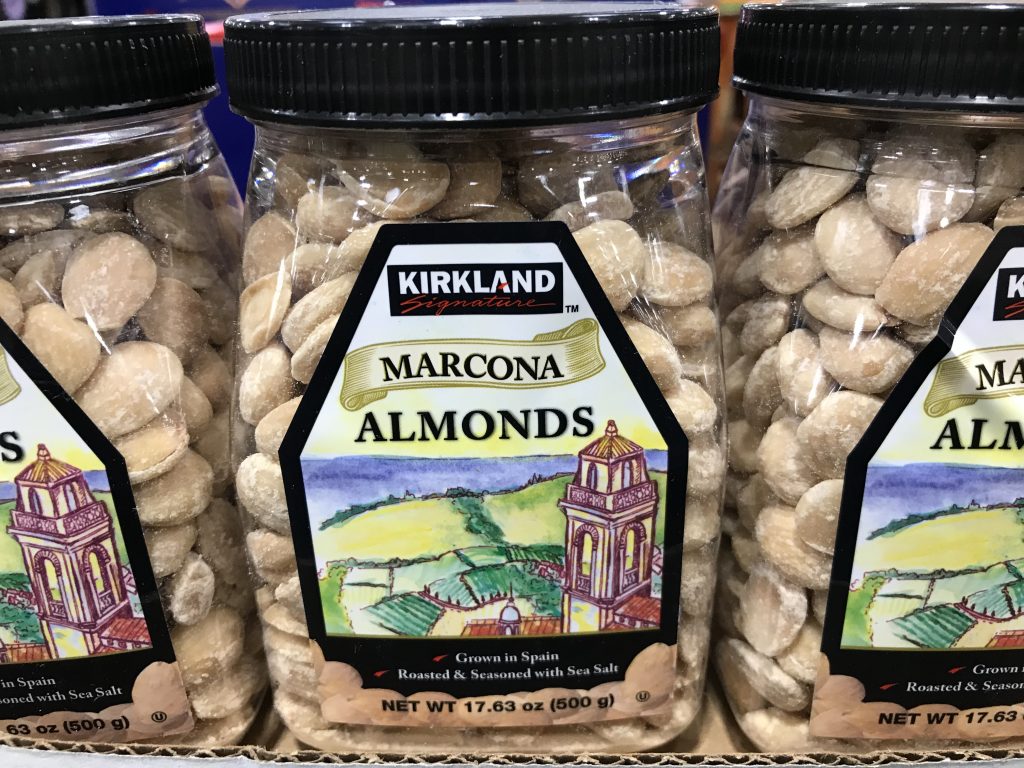 Kirkland Signature Marcona Almonds Product Details
Costco item #504657.

Kirkland Signature – your satisfaction guaranteed.

Roasted and seasoned with sea salt.

Almonds grown in Spain.

Processed and packaged in the USA.
Ingredients List
Blanched Marcona almonds. Peanut oil. Sea salt.
Allergen information: This product contains almonds.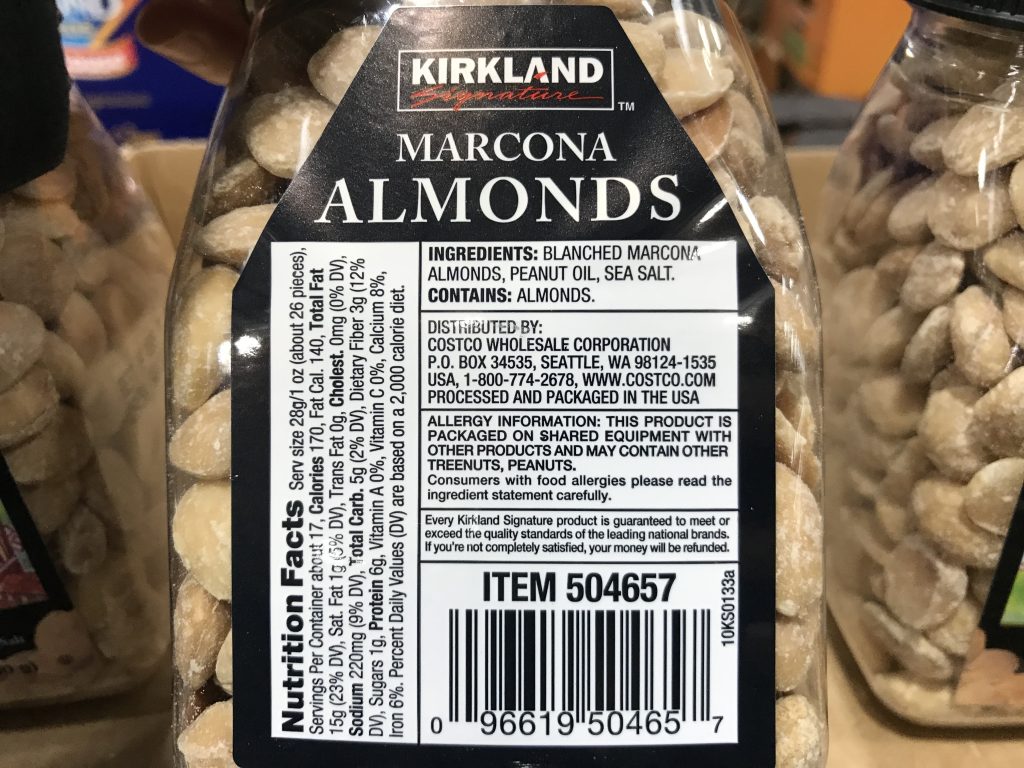 Nutrition Facts
The Kirkland Signature Marcona Almonds serving size is 28 grams. That's approximate 26 pieces of almonds. Each contains will give you about 17 servings. In each serving, there is 15 grams of fat (or about 23% of your daily value).
There is also a good amount of fiber at 3 grams (which is 12% of daily value). Lastly, these almonds also provide a decent amount of protein at 6 grams per serving and has 8% calcium based on average daily needs.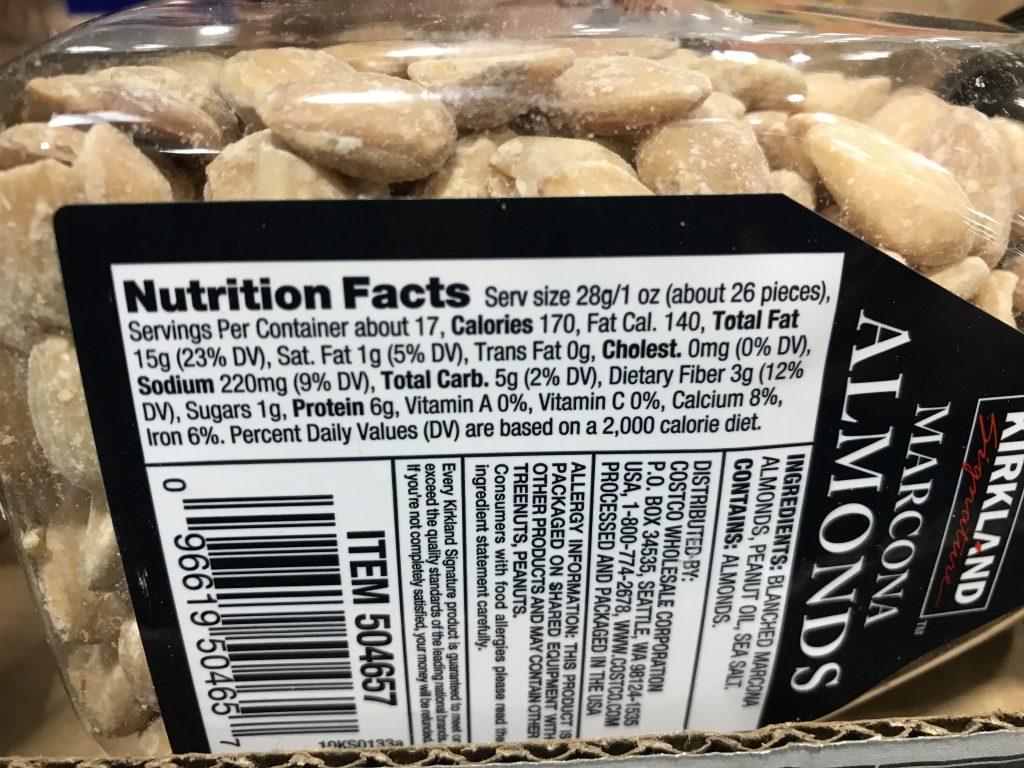 About Kirkland Signature Marcona Almonds
Below you can see a close-up view of what the almonds look like. These almonds are blanched during processing, which means they are steamed or boiled. This allows the almond's rough outer skin to be eliminated (well at least mostly, you can see below that one didn't quite get its husk off). There is a light dusting of sea salt and I believe they also mix in some peanut oil.

Where to Buy?
Currently, most Costco warehouses have this product in stock. With that said, Amazon has this item in stock at the best price with shipping included.