Zipcar Discount via Giftcard
Looking for a Zipcar discount?
As far as I know, there are no coupon codes that offer you a Zipcar discount (besides one-time sign up incentives and referrals).
For an even better deal every time you drive, here is a trick from Costco Observer to secure a 20% discount:
Purchase $100 worth of Zipcar gift cards for only $79.99
The pack comes with two $50 Zipcar gift cards to redeem on your Zipcar account
20% discount
No fees
Never expires
Add to your Zipcar account whenever you want with the code on the back of the card
The credit applies to driving and monthly membership fees
You should be able to find this deal at your local Costco warehouse.  Costco usually has this item in stock.
The item # is 909252.  Two $50 Zipcar gift cards for $79.99
This deal is not available on Costco.com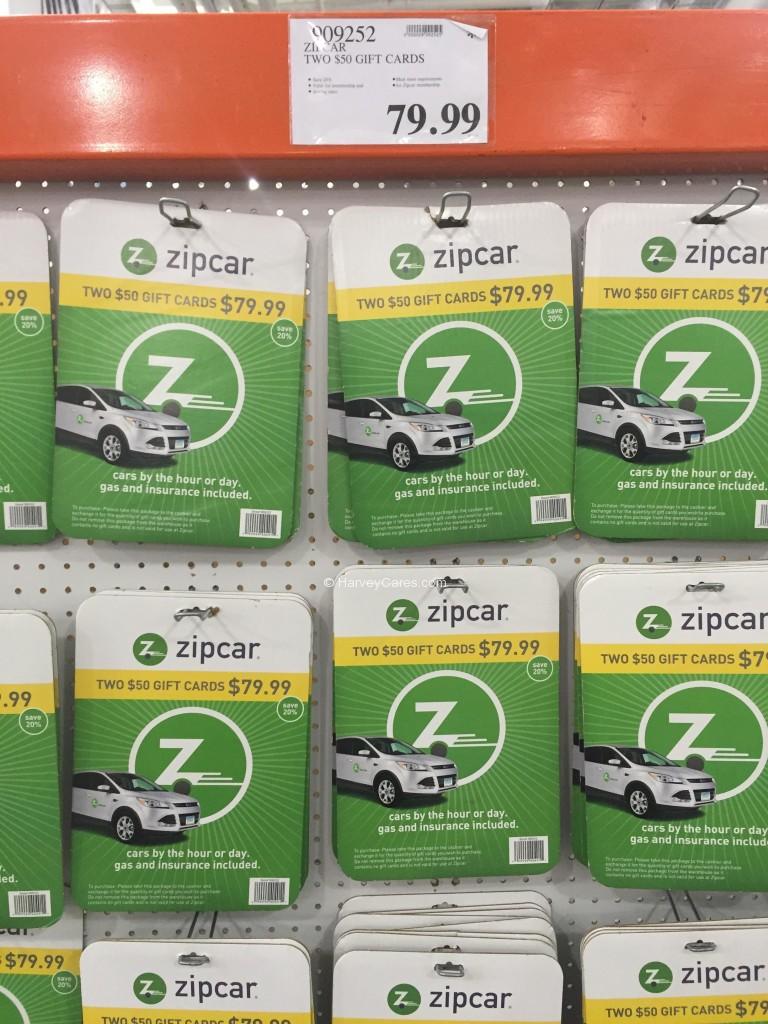 Zipcar offers hourly and daily car rentals at major cities world wide.
I use a Zipcar every two weeks to run errands in the city.  It is a godsend.  It saves me a lot of money as I can use the car whenever I need to.
Whenever I don't need it, I am not stuck with the headaches of car ownership – parking, insurance, taxes, fees, and car depreciation.
Rent whenever you want

Easily book your car with a few clicks on Zipcar.com or on the Zipcar app

Rent the exact car you want

The booking page displays the exact car, model, and capacity of your car
No more surprises, no more disappointments

Rent by the hour (and half hour) or by the day

Run an errand for an hour and return the car when the time is up
Get on a road trip and secure the car for a day or even a week!

A variety of membership options

Annual membership options
Monthly membership options
Rate discount incentives on certain membership tiers

Awesome customer service

A customer representative is just a call away whenever you need help

Don't worry about parking

Not owning a car means you don't have to worry about parking
Zipcar has reserved parking

Park your Zipcar at the reserved parking when you have an active reservation!

Don't worry about insurance

Basic insurance is included in your rental

Don't worry about gas

Gas is included in your rental
When you use up the gas in the tank, refill with a Zipcar fuel card in the car at any gas station for free

Don't worry about taxes, fees, or registration on your car

Zipcar takes care of all that.  Just drive and get things done!

Don't worry about car depreciation

Pay when you use the car.  Pay nothing when you don't use it
Take advantage of this Zipcar discount today and start saving money!
Don't let car ownership bleed you dry.  We know you work hard to earn your money.  Make sure every single dollar of yours is working hard for you.  Ours is at Fresh Money.
What are your thoughts about Zipcar?
Have you been able to save money in lieu of car ownership?
Leave a comment below!  🙂